SUSTAINABILITY

Initiatives for Global Environmental Conservation
Initiatives for Biodiversity
The Lawson Group carries out its daily business activities by harnessing the blessings provided by the rich natural environment. However, in recent years, the global environment has been facing major problems such as depletion of natural resources and a crisis in biodiversity, which has an increasing chance of impacting the business activities of the Lawson Group.
The Aichi Targets, adopted at the 10th meeting of the Conference of Parties to the Convention on Biological Diversity (COP10) held in Nagoya, Aichi Prefecture in 2010, set out 20 individual targets, but unfortunately many of the targets are far from being achieved. The Lawson Group believes that we must work diligently to conserve biodiversity in order to pass on the blessings of our abundant planet to future generations, and is promoting the use of biodiversity-conscious raw materials to this end.
MACHI café, Lawson's In-Store Freshly Brewed Coffee Service
Use of Coffee Beans from Rainforest Alliance Certified Plantations
The MACHI cafés inside Lawson stores seek to protect the human rights of coffee producers and workers by sourcing beans only* from Rainforest Alliance Certified coffee plantations that use farming methods friendly to natural resources and the environment.
At the Ipanema plantation in Brazil, a nature conservation area has been created within the plantation to protect the area's lush green nature. For example, more than 160 beehives have been set up here to promote pollination of various native plants and increase biodiversity.
* Excluding single-origin and decaffeinated series.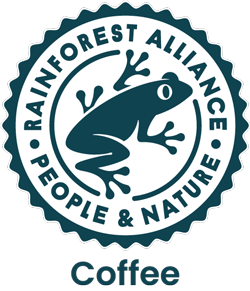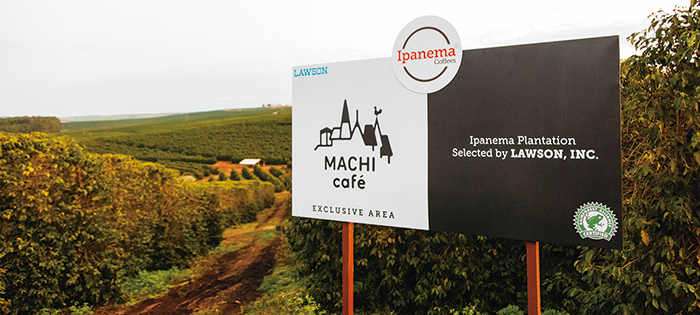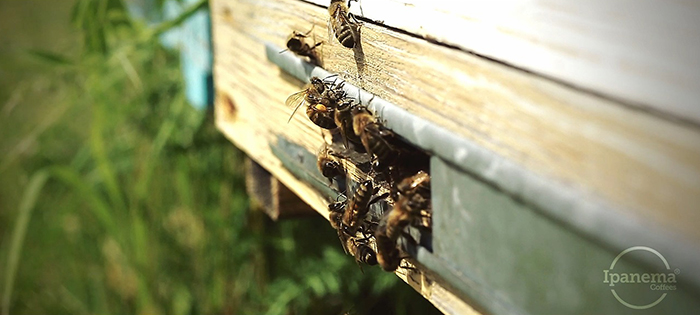 Expanding Our Lineup of FSC® Certified Products that Take Care of Forests
We are working to stock products and use containers and packaging made from FSC® certified raw materials, which are based on the principles and standards of responsible forest management, and are using these in our original paper cups, paper plates, and paper packs for beverages. We are planning to expand the use of FSC® certified products in the future, and will continue our efforts to stock and procure environmentally friendly and sustainable products and raw materials.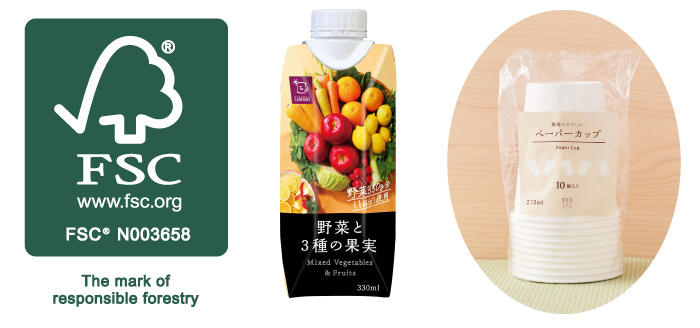 Promoting Activities to Raise Money for Lawson Green Fund
Since 1992, the Lawson Group has been raising money through the Lawson Green Fund as part of its efforts to preserve forests for the future, which are irreplaceable assets for all living creatures on the Earth. Good will and other donations from customers placed in donation boxes in stores are delivered to elementary and junior high schools and special needs schools through the National Land Afforestation Promotion Organization, to be used for greening and forest maintenance activities at schools.