STORES

Oversea Stores


Creating Happiness and Harmony in Our Communities
as of Mar. 2023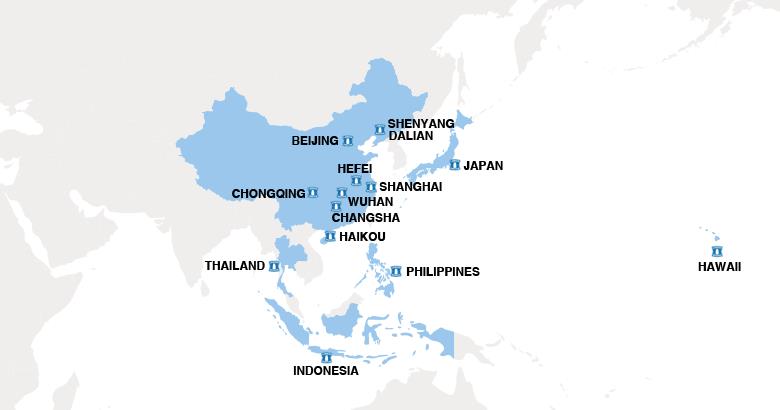 JAPAN 14,601 Stores
BEIJING 445 Stores
SHENYANG・DALIAN 598 Stores
SHANGHAI 2,503 Stores
CHONGQING 810 Stores
WUHAN 621 Stores
HEFEI 229 Stores
CHANGSHA 162 Stores
HAIKOU 139 Stores
SHENZHEN・AMOY 186 Stores
THAILAND 179 Stores
PHILIPPINES 102 Stores
INDONESIA 256 Stores
HAWAII 2 Stores
We Export Our Accumulated Know-How in Japan to Other Countries.
Overseas Markets are a Part of Our "Communities."
Setting up of the Overseas Group
Close dialogues with local companies
Hiring of non-Japanese new graduates

Websites of Each Country / Region
Lawson in China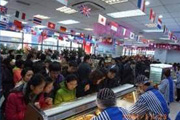 Dalian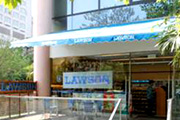 Shanghai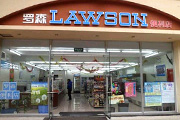 Chongqing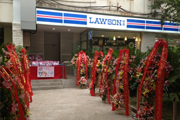 Beijing
Original Products
We are also experimenting with in-store cooking as a Lawson original product at some stores. We are selling rice porridge during the morning, and are receiving positive reviews. Oden is arranged so that it is easy to choose and order without mistake, with numbers on each skewer.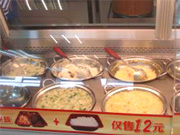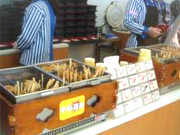 Websites
Information about sales and opening of new stores is available on our websites.
http://www.chinalawson.com.cn/
Lawson in Indonesia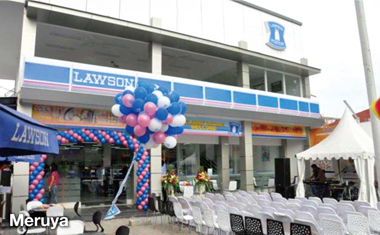 First store in Indonesia opened July2011.
Mainly focusing in Jakarta, our stores are located in various places such as residential areas, along highways and near schools.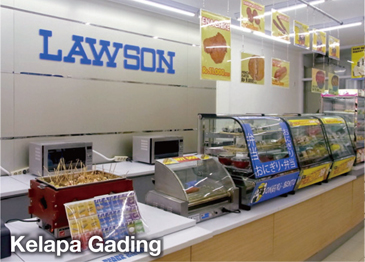 CVSs in Indonesia generally provide fast foods and drinks and are also equipped with eat-in space. So do we, Lawson, as well, offers fast foods, drinks and eat-in space.
Customer feedback is very positive in regards to this format.
Original Products
Lawson original food include ODEN and Rice ball, that are cooked inside the store.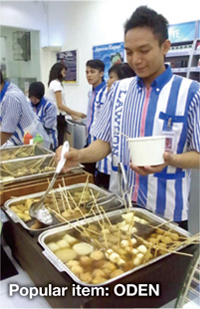 Lawson in Hawaii

There are 1,500 items
Sheraton Waikiki for souvenirs.
The store locates near the beach and offers various beach items Moana Surfrider and to-go fast foods.
Original Products

Website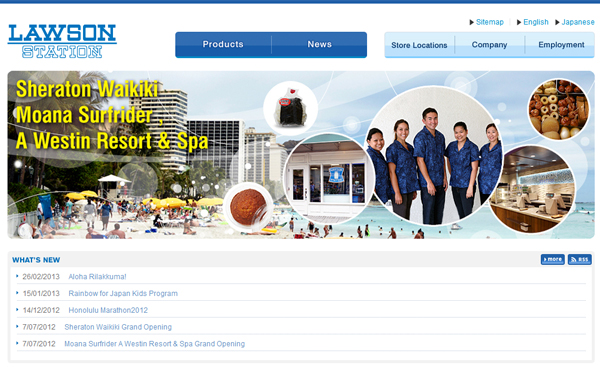 Lawson in Thailand

We are converting 108 shop to Lawson 108 as well as opening new stores.