SUSTAINABILITY

Special Feature : MACHI café
From Coffee Beans to a Customer's Cup of Coffee
MACHI café's Quality Control, Social Contribution and Environmental Activities

MACHI café, Lawson's in-store freshly brewed coffee service, gives full consideration to quality control, society and the environment in everything from the coffee beans to the cups of coffee served to customers. Paying special attention to the beans, milk, roasting method and coffee machine, we pour our enthusiasm into every cup of coffee we hand to our customers.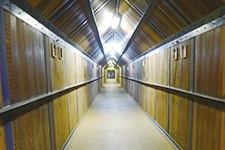 Carefully selected coffee beans, including ripening coffee beans from Ipanema Plantation in Brazil
* The photo is for illustrative purposes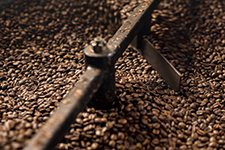 Blended after bringing out the unique characteristics of each bean variety through different roasting processes (after-mix method)
* The photo is for illustrative purposes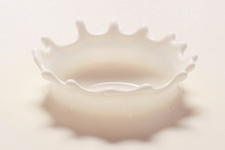 100% raw milk for the original rich sweetness of milk*
*Heat sterilized raw milk
Quality considerations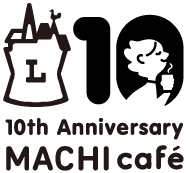 The origins of MACHI café extend back to a time when cups of coffee were selling especially well at a few of the stores selected to offer coffee on an experimental basis. These were stores that provided exceptional customer service and at which a relationship of trust had been formed between the store crew and the customers. This inspired the decision to establish a MACHI café that focuses on "service" instead of "self-service." Discussions of the coffee machine and sales system followed.

Ponta card data were thoroughly analyzed to discover the tastes customers desire most. Based on this analysis, MACHI café began serving blended coffee, a standby for middle-aged male customers taking a break from work, cafe latte, a popular choice among female customers, and other customer favorite.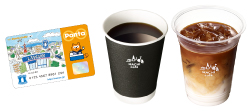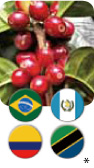 By using beans (Arabica coffee) grown on designated farms in four countries* or production areas where it is possible to establish secure control of everything from coffee bean growing to shipment, we have successfully realized a high-quality deep, rich blended coffee with a sweet and fruity sour taste.
*For hot coffee

We employ a post-mixing method that produces blends after bringing out the unique characteristics of each bean variety through different roasting processes. We use only raw milk* in our cafe latte so that customers can enjoy the original rich sweetness of milk.
*Heat sterilized raw milk

Among the three leading extraction methods (drip, siphon, and espresso extraction), MACHI café uses the espresso extraction method for customers can enjoy the delicious essential flavor of coffee beans. This method brings out the full flavor of freshly ground coffee beans by applying high pressure to them to instantaneously brew coffee.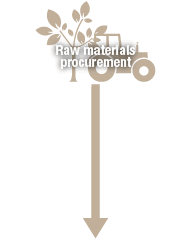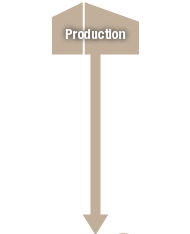 Social and environmental contributions

In developing products, we focus not only on taste and quality, but also on social and environmental concerns.
We ask our suppliers and business partners to pay careful attention to product safety and reliability, moreover, as well as to human rights and the environment.

Lawson strives to improve the human rights of farmers and workers through MACHI cafe by using only coffee beans from Rainforest Alliance Certified farms with farming methods friendly to natural resources and the environment*. This certification is awarded to farms that meet rigorous standards concerning the environment, society, and economy.
* The Single Origin Series and Decaffeinated Series are out of the scope.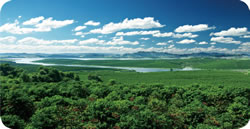 Waste produced in the coffee-roasting process includes the thin skins of the beans and the used coffee grounds. These are recycled as fertilizer and cow bedding.



Customers who bring their own tumblers receive a 10 yen discount* from the drink menu prices (on most items). This helps to reduce the amount of waste produced by the service (paper cups).
*Except self-service machines
Rainforest Alliance
The Rainforest Alliance is an international non-profit organization founded in 1987. They aims to create a better future for people and nature by making responsible business the new normal. Rainforest Alliance certification is awarded to farms that follow more sustainable farming methods and practices to protect natural forests and wild animals, improve people's lives, promote the enhancement of farm workers' human rights, accommodate climate change, and alleviate a crisis arising out of it.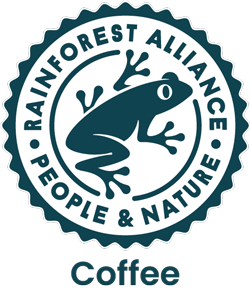 Participation in Rainforest Alliance Consortium (Japan) planning
Lawson participated in the Rainforest Alliance whose mission is to create a better future for humans and nature working with farmers, companies, consumers, and other people, and also joined the Rainforest Alliance Consortium (Japan), which was founded through cooperation among companies that market coffee, tea, bananas, and other certified products. The consortium conducts various initiatives such as "Retweet Campaign," which aim to increase awareness among people about the Rainforest Alliance, and continually provides food products made of agricultural crops grown on farms that follow sustainable farming methods.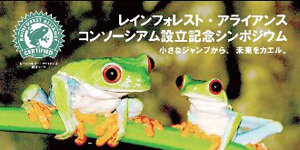 ---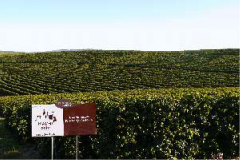 MACHI café Partner Plantation
Efforts made on Brazil's Ipanema Coffees plantation
Consistent Quality Control from Seed to Shipment
Ipanema Coffees
Located in Minas Gerais, Brazil's traditional coffee-producing state, Ipanema Coffees owns one of the world's largest coffee plantations. Coffee beans are produced on an area of about 6,100 ha (61 square kilometers). The high quality of the beans is recognized by specialist coffee buyers from around the world. The plantation has received various certifications, including Rainforest Alliance certification. Taking advantage the three areas on the plantation, the Conquista, Capoeirinha and Rio Verde units with their different altitudes and geological formations, the plantation grows a number of coffee varieties, applying harvest methods suitable to the respective areas.
< Overview of Ipanema Coffees >
Location: State of Minas Gerais, Brazil
Farm area: About 6,100 ha
Coffee trees are planted on an area of some 3,200 ha; about 2,000 ha are dedicated to a nature reserve
Number of trees planted: 140 million
Annual production: 110 thousand bags (6,600 tons)
Coffee varieties: 100% Arabica (Acaia, Mundo Novo, Bourbon, etc.)
Certifications: Rainforest Alliance Certified- (2004), others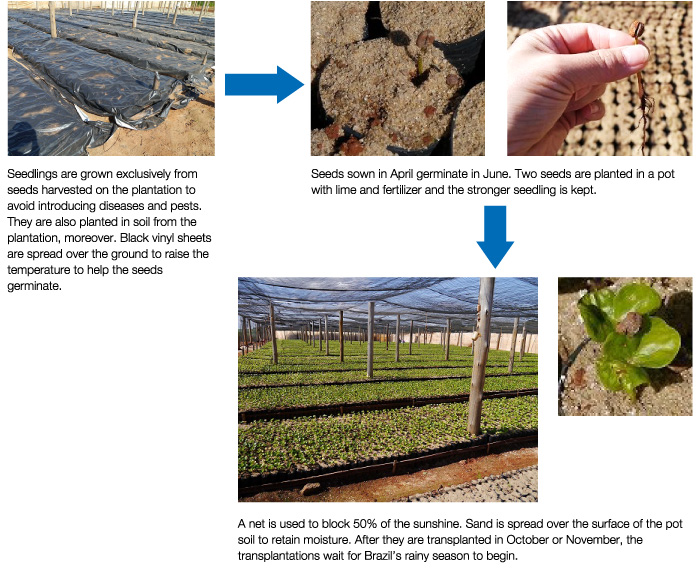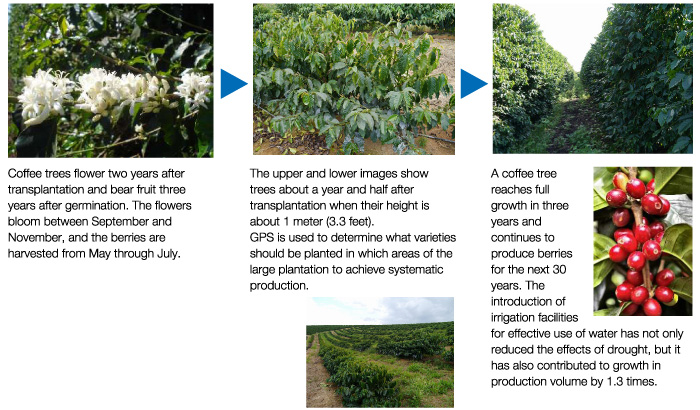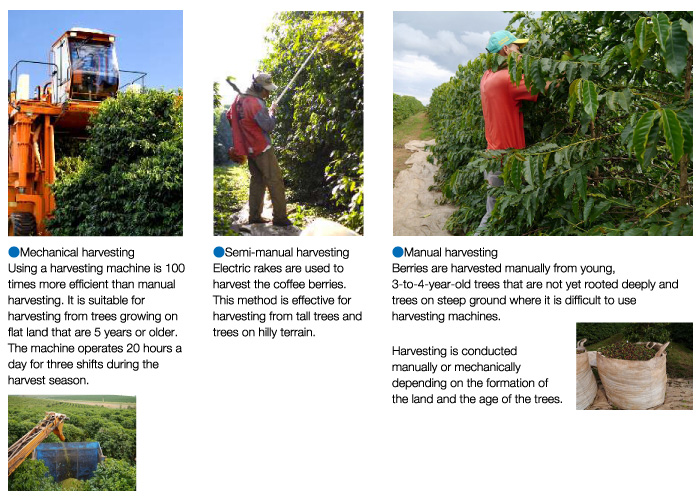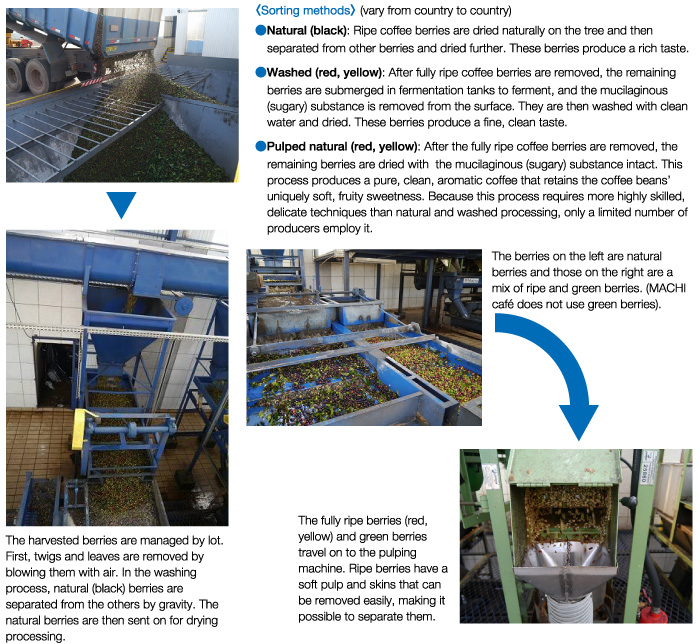 The drying area, which covers 80,000 ㎡ and has 60 dryer units installed, boasts a drying capacity of more than 150 tons (2,500 bags) per day. Each dryer is controlled hourly according to a control table until the specified moisture value is reached.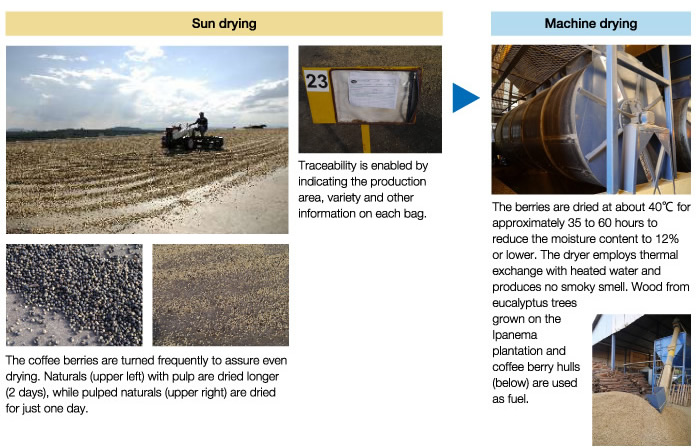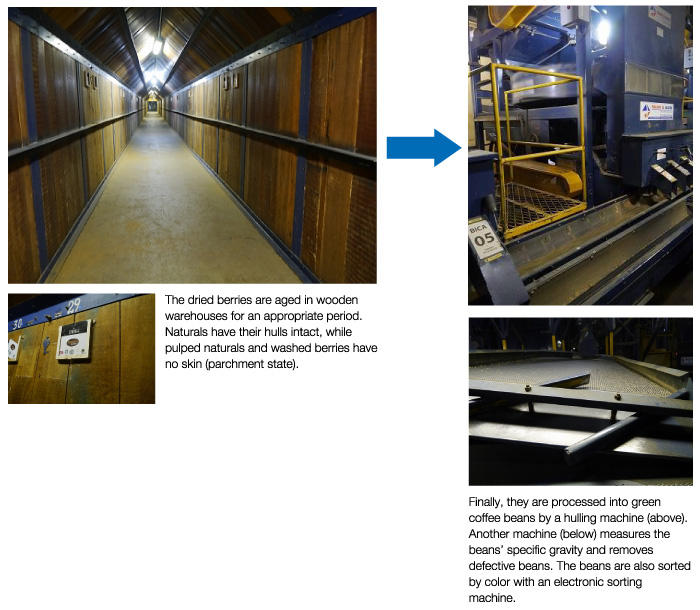 One of the most important steps in the coffee bean production process is the separation of the green coffee beans from the cherries and parchment (husk).
At Ipanema, the mineral-rich parchment left over from this process is reused as fertilizer for the plantation, thus creating a rich soil suitable for growing coffee.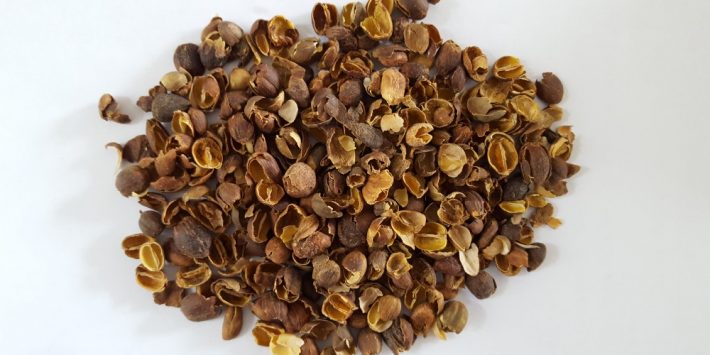 Quality appraisers examine the coffee beans carefully to ensure their good taste.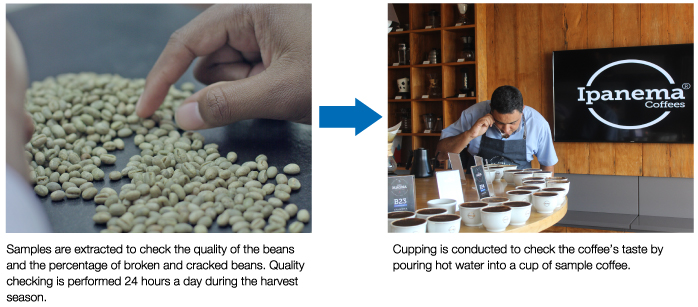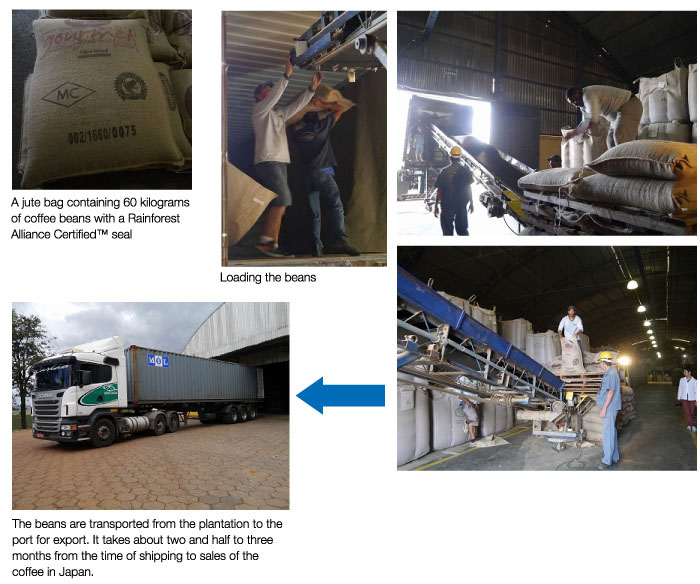 ---
Ipanema Coffees' Social and Environmental Activities
●Ipanema Reforestation Project: [Ipe Amarelo]
This project was started in 2004 to recover and preserve the local ecosystem. A plan to increase nature preservation areas has been developed and trees are planted under the plan. In order to create an environment where wild animals can live and thrive, forest corridors are built to enable them to migrate through forests. Furthermore, animal populations are counted and reported.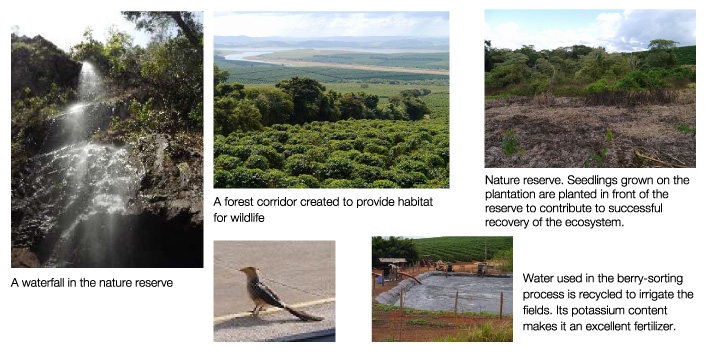 In addition, we have created a research facility called EMC to constantly monitor our activities on the plantation to ensure that they are sustainable.
For example, we aim to grow 400,000 seedlings in the nursery over the next 20 years to be used for the greening of the plantation's 2,000 hectares of forest through the establishment of technology to optimally manage plant and water resources on the plantation.
In order to achieve this goal, we are also running a telemetry system, which aims to operate the plantation's tractors more efficiently, thereby reducing wasted operating time and fuel, and contributing to the sustainability of the plantation.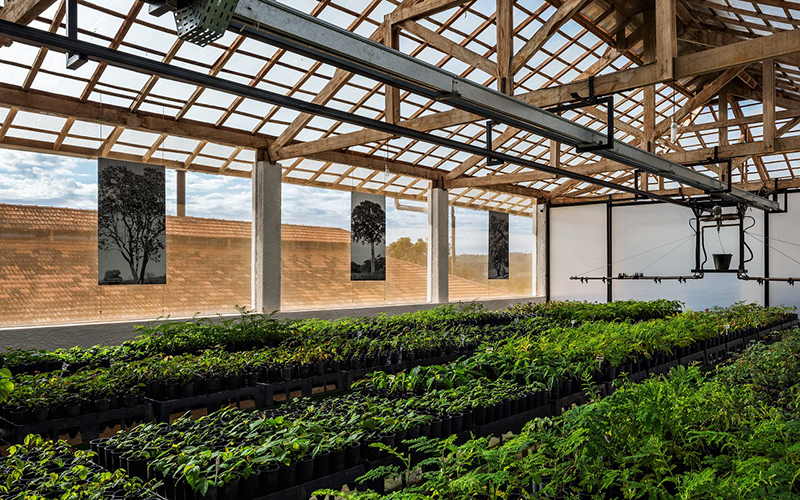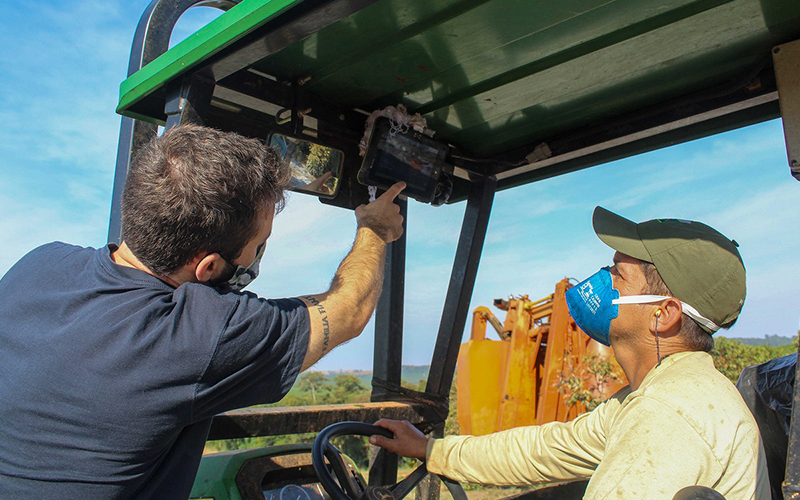 In order to nurture a healthier ecosystem, we are working to increase biodiversity by promoting the pollination of various native plants. As part of this effort, we have set up 200 beehives in a protected area to produce honey in a natural setting.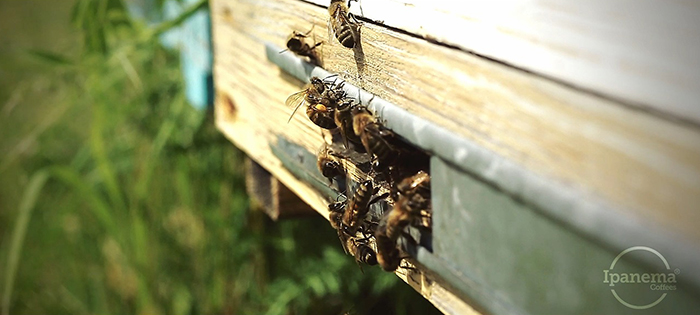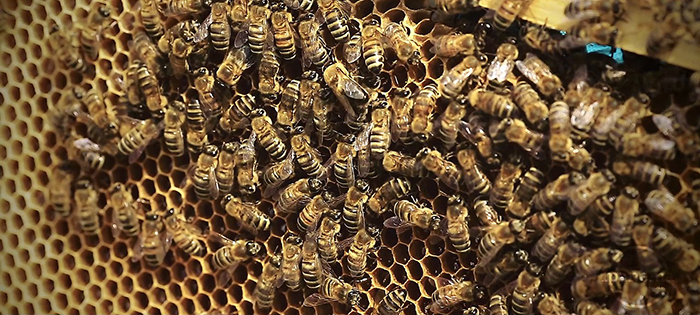 ●Institute's activities
Ipanema Coffees works to improve the working environment by such means as setting up temporary toilets, drinking water facilities and tents in the fields. Among its other social contribution, it has founded an organization called the Ipanema Institute to provide support such as after-school tutoring and sports activities for employees' children living in Conceição de Rio Verde near the plantation. It also conducts support programs to help drug addicts and alcoholics deal with their addictions and reintegrate them into society.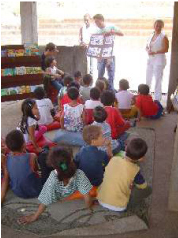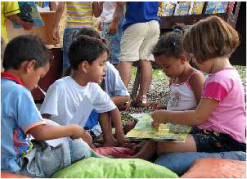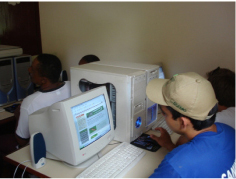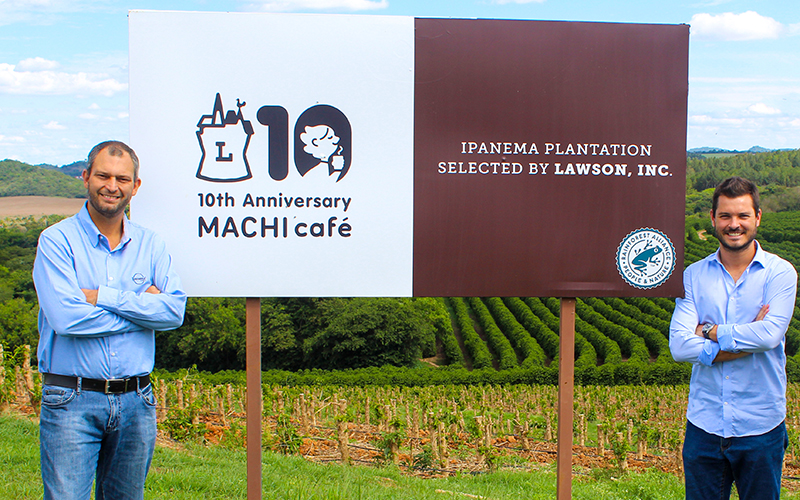 We are committed to producing coffee with the mindset that we are in control from the seed to the cup
In order to meet the demands of our customers, we at Ipanema Plantation are committed to producing high quality coffee by focusing on every step of the coffee production process, from selecting seeds for seedlings to producing custom blends.
We obtained Rainforest Alliance certification in 2004, and have been working to achieve a balance between coffee production and ecosystem conservation through a number of sustainability programs, including the planting of more than 400,000 virgin forest trees. The most important thing for us is to maintain a stable supply of high quality coffee to our customers.
We will continue to ensure consistent management so that our customers can enjoy the taste of our coffee produced in a sustainable manner.
Cristiano, CEO, Ipanema Coffees