SUSTAINABILITY

Message from the President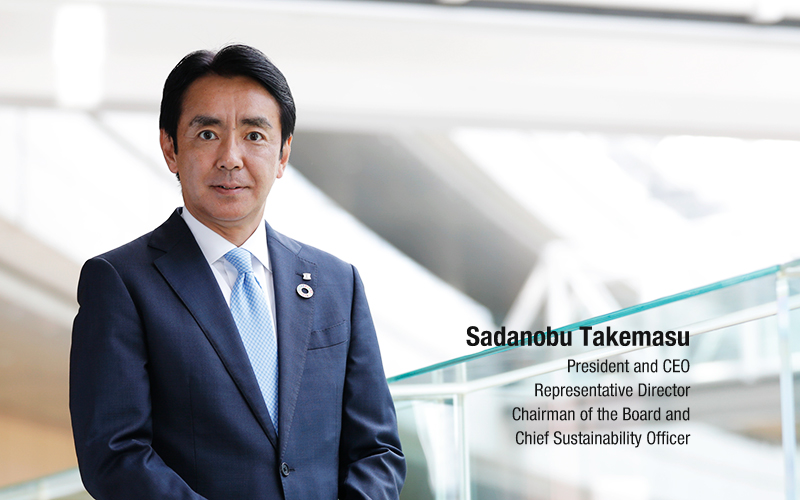 Hello everyone. Lawson has established the Chief Sustainability Officer (CSO) position, and I have taken on this role myself from March 1, 2021. I will further strengthen our efforts to address the SDGs, which are becoming increasingly crucial for the future of our community and our planet.
Since the spread of COVID-19 last year, the values of our customers and communities have changed dramatically. The Lawson Group has responded to these changes as the "Hub of refreshment in every community" by working for activities such as providing free rice balls to after-school childcare facilities, engaging in medical actions, and supporting children.
We received many ideas from franchise stores. Throughout the year, I was proud of the entire Group's passion for helping communities. We will address the new lifestyles of our customers by evolving the Lawson Group continuously and strive to fulfill the Group's philosophy of "Creating Happiness and Harmony in Our Communities."
In order to realize a world where no one is left behind, we will think seriously about what we can do for our customers, our communities, and our planet. Franchise stores and the Group will work as one to take on the challenges of solving social issues.