STORES

Stores in Japan
Ongoing innovation actions to Creating Happiness and Harmony in Our Communities
Stores that Enrich the Community
As society and lifestyles evolve, customer needs are diversifying. To keep abreast of these changing needs, the Lawson Group is implementing various reforms that try to take convenience stores to the next level.
Lawson Group Stores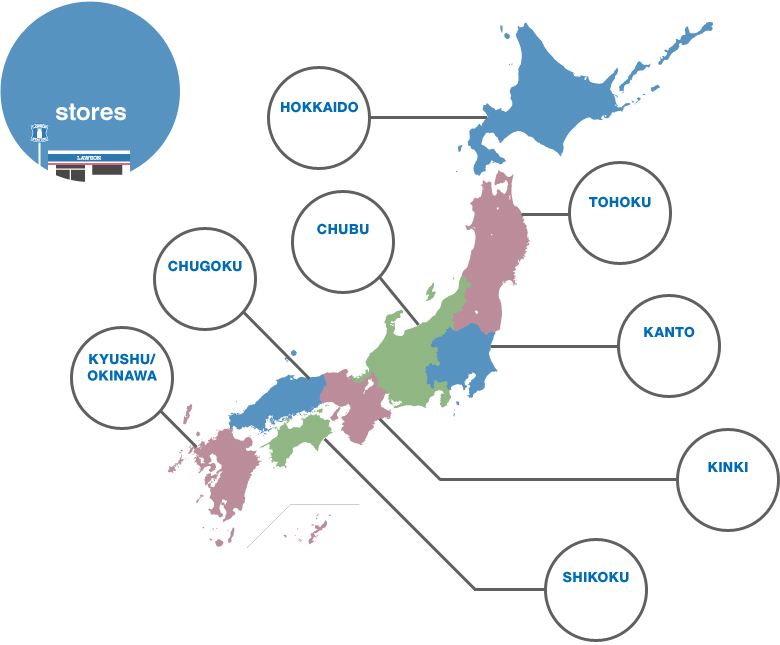 Lawson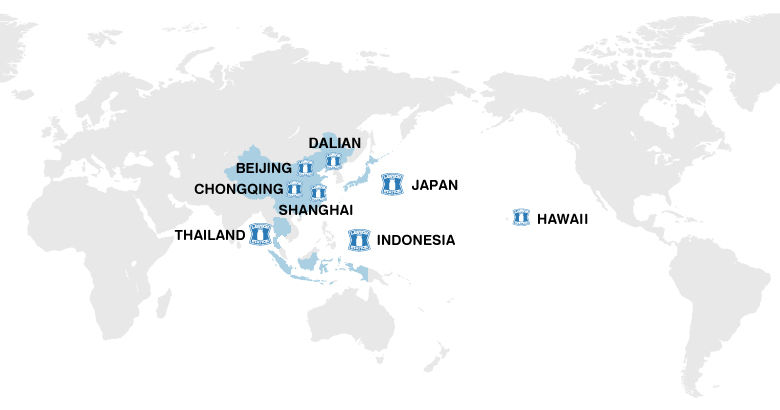 Original "Lawson"
Convenience stores have offered customers "time convenience." the industry has been able to produce growth that far outpaces other business models by putting together a portfolio of ready-made meals such as boxed lunches and rice balls, and processed foods centered on new products in order to address the needs of hardworking customers in their 20s and 30s. roughly 3,000 items are arrayed in compact stores that have only about 30 tsubo (1,070 square feet) of sales space, and each day about 8 million customers visit Lawson stores throughout the chain. Since our establishment in 1975, the regular Lawson format has been positioned as our mainstay store format. As a rule, the store concept color, including the signboard and the logo, has a blue tone.
We database the purchasing histories of our customers to make ordering more precise, and this allows us to create merchandise assortments that suit the needs of the customers in a particular commercial area. This expertise in narrowing down the products in a store's selection while avoiding stock-outs is one of the defining strengths of Japan's convenience stores. Besides just selling products, convenience stores have also come to address other customer needs by adding new services such as accepting utility and other payments, providing parcel delivery services, and handling entertainment tickets.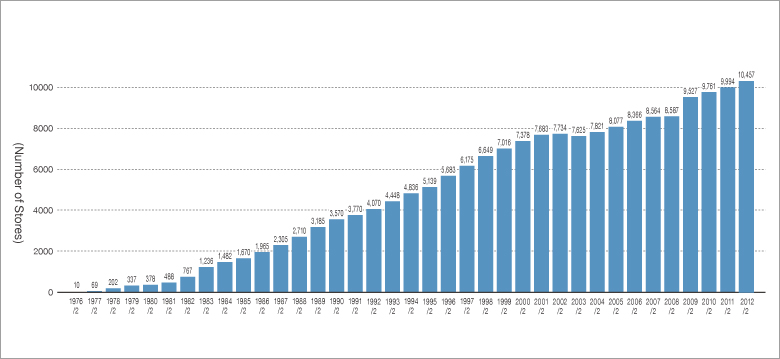 In-store Cooking Kitchen Business
Hot from the kitchen, right out of the kitchen in Lawson

Some of the Lawson Stores provide that freshly made restaurant taste — anytime, anywhere, conveniently. The food is made available by combining two services: at the "sell-by-weight" corner and as "Dekitate Bento," a boxed lunch freshly and properly cooked in the store. We provide meals for all kinds of situations, including lunches at school and work, and meals for housewives and seniors.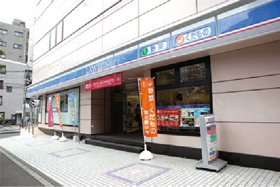 Enriched Freshness Hybrid Lawson Store Lawson also sells reasonably priced fresh food
Hybrid Lawson stores sell a selection of reasonably priced fresh vegetables, fruits, tofu, eggs, and other daily-use food products as well as seasonings. These products are popular especially among working female and elderly customers, as they prefer the "Lawson in their close neighborhood where they can find anything they need" to the large supermarket far from their house.
Natural Lawson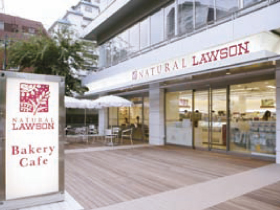 Support for Your "Healthy, Beautiful and Comfortable" Lifestyle by Your Side
Natural Lawson stores, with the catch phrase "Daily and surely," are located in business districts of large cities to cater to the large number of working women. They offer healthy, low-calorie delicatessen items and boxed lunches, sweets made from select ingredients, detergents and cosmetics made from natural materials, and other products that can be used with peace of mind. Natural Lawson stores have won a following among health-conscious men as well as women. (90 stores as of Feb. 2011)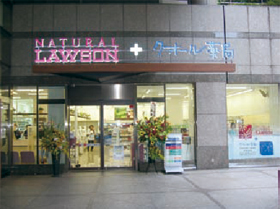 Healthcare - Store with Dispensing Pharmacy Support Your Healthy and Comfortable Life
Some Natural Lawson stores have a dispensing pharmacy and provide highly professional services, including acceptance of prescriptions issued by medical institutions, provision of health consultation services by pharmacists, and sales of OTC medicines*.
* OTC medicines: Medicines that can be bought in pharmacies without a prescription issued by a medical institution. They are self-medication products.
Lawson Store 100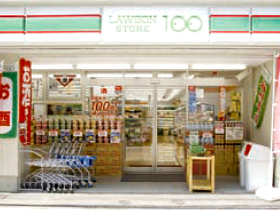 Support Your Daily Life with a Wide Range of Products, Convenience, and Single Price
Lawson Store 100, which is operated by our subsidiary Ninety-nine Plus, Inc., is raising its profile among customers in metropolitan areas as the No.1 store brand in fresh food-type convenience stores. It provides merchandise such as fresh foods (vegetables and fruits), daily delivered foods (delicatessen items), processed foods, and non-food products in small quantities and conveniently sized packages at ¥105 (tax included). It differs from discount stores and is supported by a wide range of customers including small families, housewives, and seniors. The stores are mainly located in residential districts of the three major metropolitan areas, namely Kanto, Kinki, and Chubu, as well as cities designated by government ordinance.