PRODUCTS & SERVICES

Lawson Original Products
Enhance brand power of Lawson original products
We find it important to develop products that are aligned with our growth strategy of expanding our customer base.
When developing these original brands, we design customer-oriented products based on the Ponta card purchasing data analysis. Then, in coordination with Mitsubishi Corporation, our unique Raw Material Purchasing Department arranges to procure high-quality ingredients and raw materials that can differentiate us from our competitors.
We became closely involved in our vendors' manufacturing methods and processes, whereas we relied on them only to a certain degree in the past. These initiatives have proved to be effective in enhancing our corporate value.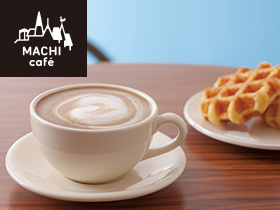 MACHI café's coffee
MACHI café, launched in 2011, provides fresh brewed coffee in LAWSON stores by hand serving style.
MACHI café's coffee is made exclusively from specially-selected Arabica beans and the blends are made after bringing out the unique characteristics of each bean through different roasting processes best suited for each kind (post-roast blending).
We use coffee from Rainforest Alliance Certified™ farms that helps support the rights and well-being of farm workers, the conservation of natural resources and the protection of wildlife and the environment.
Not only coffee, but also a variety of menus like hot chocolate, Matcha Latte and Soups are served by MACHI café.
We are proud to offer MACHI café to our customers with confidence that it meets the standards of cafés.
The "Uchi Café SWEETS"
The "Uchi Café SWEETS" series have been popular among many female customers as sweets you can enjoy the taste of specialty store at home.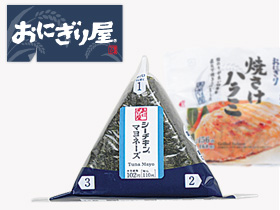 Reinforcement of rice balls
We lowered prices of popular items in the "Niigata Koshihikari Rice Ball Series" to make them more affordable to our customers. At the same time, we launched the high-priced "Zeitaku (Luxury) Niigata Koshihikari Rice Ball Series" by using high-grade ingredients.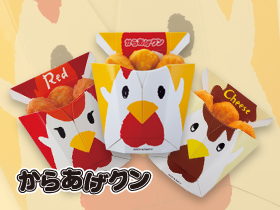 Step by Step Kara-age Kun Fried Chicken Nuggets
Kara-age Kun nuggets have become a favorite of numerous customers and we have steadily cultivated this product, with shipments now reaching 500,000 pieces per day. Long before Kara-age Kun and other products are delivered to customers, however, Lawson implements a variety of safety and hygiene management measures in addition to quality-control procedures at production plants and stores. In the future as well, we will continue to provide customers with safe and tasty Kara age Kun.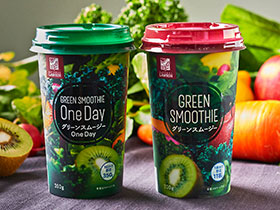 GreenSmoothie
In 2015, our Green Smoothie, which packs the vegetable content of a full meal (118 g*1) into a single tasty drink, became a hit product. The NATURAL LAWSON Smoothie Series, which includes the Green Smoothie, Purple Smoothie Maqui Berries and others, has proved enormously popular, racking up cumulative sales in excess of 42 million items since its launch.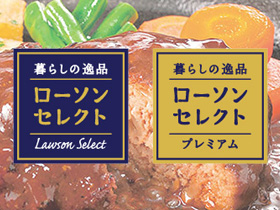 Lawson SELECT
We offer items that are used in households everyday with high quality and at reasonable prices. We developed the Lawson Select private brand with the intention of providing products that will appeal to housewives and seniors. Based around processed items such as seasonings and dried goods, and items such as detergent and paper that are used every day, we pursue and realize optimum capacity, high quality and high functionality at reasonable prices. Moreover, in view of the growing need to purchase ready-made dishes for home consumption from convenience stores, we have introduced a lineup of daily dishes and have so far developed 140 items.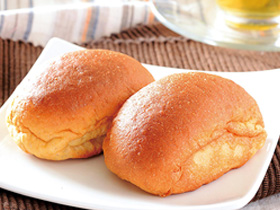 Bran Bread
We collaborated with manufacturers in developing a bran bread series comprising a wide range of low-carbohydrate products, including dinner breads, chocolate rolls and sesame sticks.